PET (sometimes also abbreviated as PETE) is short for polyethylene terephthalate – a strong and lightweight material that is completely safe for packaging food and beverages. PET is widely used throughout the world as it is completely recyclable and considered a highly sustainable material.
PET plastics are made to be remade and reused.
Every time a PET bottle or container is recycled or removed from a landfill it can be remade into new plastic recyclable container – like a VinPak tray. The cycle can repeat over and over, reducing the original carbon impact of the first-generation plastic.
PET plastic is an environmentally friendly option.
The recycling and reuse of PET plastic results in a lower overall carbon footprint, a lower impact on human health and the ecosystem, and lower use of resources than other alternatives. That's because PET plastics:
Are an existing biproduct of natural gas and oil production
Take significantly less energy to reprocess
Don't require deforestation
Emit less air and water pollution
Require less fuel and space to transport
Learn more about the Lifecycle of PET plastics.

We're on a mission:
To create a more sustainable world by creating products that keep plastics out of landfills and waterways, and to make efficient use of resources all while delivering a superior product and excellent customer

service

.
PET plastics are indicated with a recycle number 1. Please help us by recycling VinPak trays and all other PET bottles and containers.
Local Recycling/Trash Pick Up
Most states accept PET plastic for recycle, but not all. You can easily look up your area or check with your community recycling and trash pick-up to find out if and where they accept PET.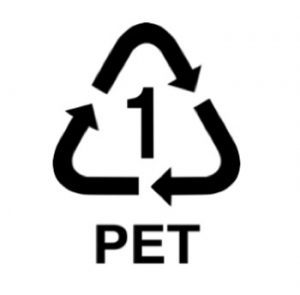 Recycling Services
Independent recycling services (like Ridwell and Terracycle) are available in some areas. Along with PET plastics these services accept things like batteries, product bottles and other materials not always taken by local collection services.
VinPak Return Program
You and your customers can send their used VinPak trays back to Tamarack and we'll take care of the recycling! Here's how it works.
Tamarack will accept and reimburse VinPak trays at $0.10 per lb. (3 trays is approx. 1lb). This will be accredited to your account or paid via check.
Drop the used/returned VinPak trays off at Tamarack
Or place the used/returned VinPak trays in a recycled box and ship them direct to Tamarack Industries, VinPak Return Program 1111 N. 20th Avenue Yakima, WA 98902
Please keep in mind that returning larger batches at a time helps keep the transportation footprint low. For more information, please contact us at
(509) 452-3330 or info@tamarackindustries.com