Custom Injection Molding Services
Custom Injection Molding from Tamarack
At Tamarack Industries, we manufacture products to meet your exact needs with our custom injection molding capabilities—right down to part design services.
Complete Customization
---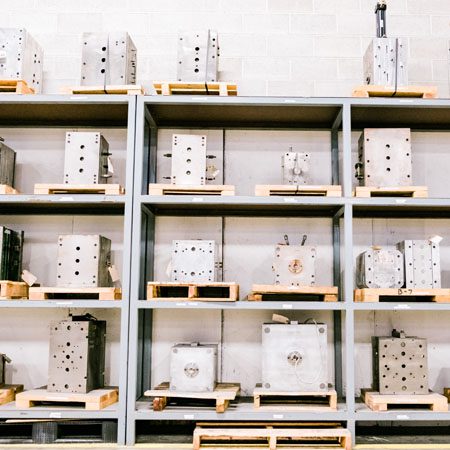 Tamarack Industries offers complete customization for your custom injection molding needs. We can handle intricate and complex custom injection molds for practically any industry.
High-Capacity Capabilities
---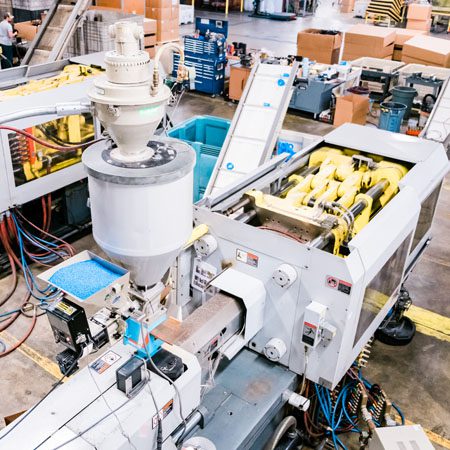 We have injection molding presses with 25 to more than 500 tons of clamping force, meaning we can cover a range of different mold shapes and sizes with the same high-quality results. Our equipment also has a wide-ranging shot capacity, with anywhere between 1 gram and 2,267 grams of material that we can use to fill your mold.
Quality Designs
---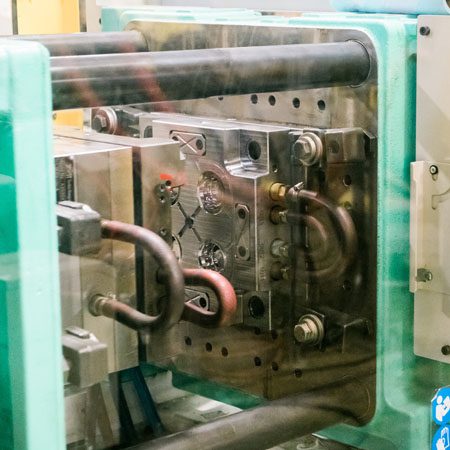 When you work with Tamarack Industries to create your custom injection mold, we can help with complete part design services from start to finish. Every phase of the mold production process—from part and mold design to mold making and plastic molding services—is handled under one roof at our headquarters in Yakima, WA. Working with our team from start to finish will save you time.
Fully-Featured Services
---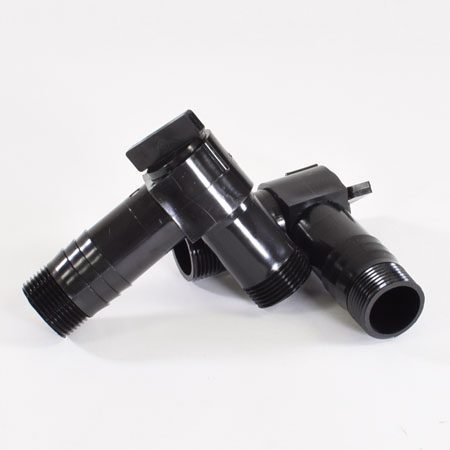 In addition to helping you with parts manufacturing, our team of experts is also happy to help with related secondary operations, including ultrasonic welding, drilling, and assembling for your custom molding needs.
Starting Your Custom Injection Molded Project
Considering working with Tamarack Industries to create a custom plastic injection molded part?
Here's a step-by-step process of what to expect during our partnership:
1. You Provide the Details—We Provide the Estimate
---
The first step is to contact us and request a quote providing all the details on your custom injection molding needs, including your engineered drawings and part if applicable. Our team will work with you to be sure we have all the pertinent information and a clear understanding of your project. Then we'll provide an estimate on tooling cost and your per-unit cost.
2. We Review and Edit Your Drawings
---
Once the estimate is approved, Tamarack will work with our trusted mold builders to review and make any necessary edits to ensure your part is moldable and will meet your expectations. Then, we will move to the mold design stage.
3. Mold Design is Approved and Initial Samples Are Provided
---
After the mold design is approved by Tamarack, initial samples from T-1 testing will be provided for your approval. With your approval of this sample, your mold will go into final polishing and/or texturing, and then prepped for shipping.
4. Production Begins
---
Now that the mold has arrived at Tamarack, our team will disassemble, inspect, and re-grease for initial in-house testing. A final sample will be provided for your approval, and then production of your custom injection molded part begins.
How Much Does Custom Injection Molding Cost?
There are several factors that play into how much custom injection molding costs, including:
Output quantity: While our team at Tamarack is happy to work with you on a custom injection molded project of any quantity, the larger the quantity of parts needed typically equates to a lower per-unit cost.
Complexity: Cost is also determined by the simplicity or intricacy of your part. For example, a simply shaped part that requires a single molding cavity is typically less costly than an intricate part that requires slides, lifters, or a hot runner.
Size: The overall footprint of the part is also a factor in cost. Typically, smaller parts use less material and have shorter cycle times, which costs less than larger parts that would require more material and longer cycle times.
Why Choose Tamarack?
At Tamarack Industries, we pride ourselves on excellent customer service. We build strong relationships with our clients based on excellent communication and transparency. As a smaller manufacturer, we're able to be light on our feet, which makes us fast and responsive to our customers' needs. We're also happy to handle smaller orders without a minimum purchase requirement.
Our team has a confident, can-do approach without overpromising on what we can deliver. We're willing to take on any challenge with multiple raw materials and innovate your product design to develop a great part on a quick turnaround. We will listen to you one-on-one and work to incorporate your needs into the finished product. Whether it's new product development or a current product design, we're ready to collaborate.
Our Commitment to the Environment
On top of our ability to match virtually all of your custom injection molding needs, Tamarack Industries is also committed to environmental stewardship on a company-wide level. It's intertwined with everything we do.
We use an array of plastic types in our production process, including HDPE, PP, ABS, nylon, and acetal. We work with plastics that take less energy to produce than other materials, and emit less water and air pollution. In addition, we strive to use recycled materials as much as possible in our products.
Even more, all of our products—from VinPak wine shippers to core plugs and custom injection molding plastics—are made in the U.S. This lowers our carbon footprint even further, as we don't have to worry about container ships polluting the oceans and air with fuel to send your products to you.
Start Your Custom Plastic Injection Molding Project
As your custom injection molding experts, we're eager to help you fulfill your needs in a way that is environmentally friendly and exudes quality.
Contact us today and request a quote to get started.