Maximize Space. Improve Product Appearance. Inspire Trust.
Plastic rolls cradles were created with the idea of improving roll handling efficiencies while giving new life to plastics. Fundamental to our mission,
CradlePak demonstrates our commitment to supplying innovative products that add value by improving our customer's processes.
Our plastic cradles are produced out of recycled PET. They can be returned for reuse or dropped off at a
local recycler to eliminate disposal costs.
Distinct Space Savings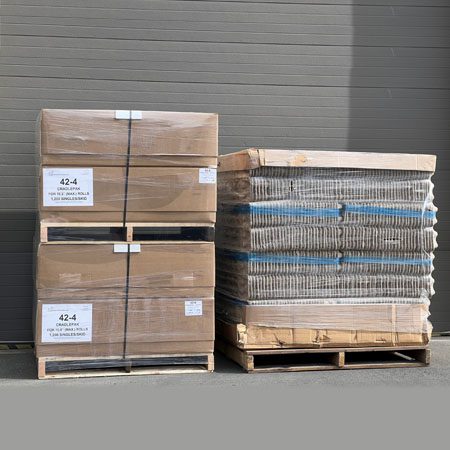 Our design offers the most compact nesting in the market. Pictured are 2,400 CradlePaks (left) next to 360 pulp cradles (right) and while we could go on about space savings, we think the picture speaks for itself.
Stack Confidently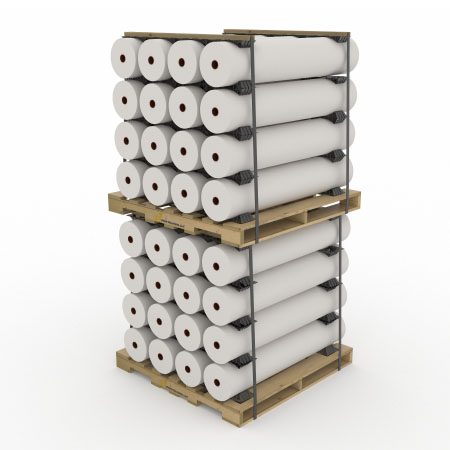 The strength and flexibility that plastic roll cradles are made from gives our customers confidence that their product will deliver undamaged and claims free. If rolls are stored outside, or need to ship overseas in containers, trust our plastic cradles will not collapse due to moisture.
User Friendly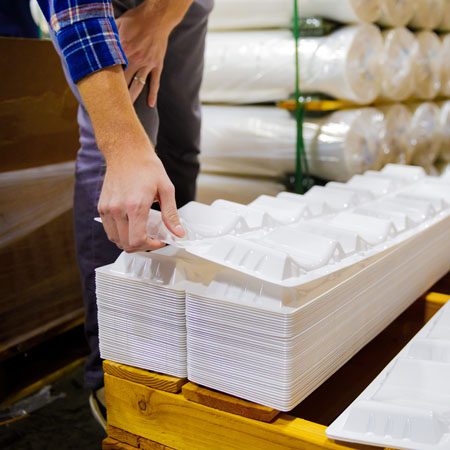 Have you ever seen a crowded production floor? You will enjoy the reduction of clutter due to the superior nesting of plastic cradles. A clean production floor eliminates trip hazards and improves safety overall.
Presentation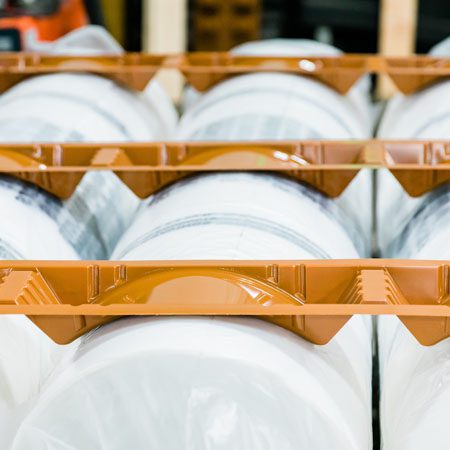 Your customers will appreciate how our plastic roll cradles improve the appearance of the product that you work hard to make.